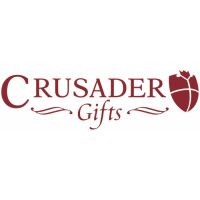 Message on the card inside reads: "By my side"Height: 14cmSupplier reference: 26187Supplied in a branded gift boxPart of the Willow Tree Family Collection. The sentiment 'By my side' alludes to the shared background we have with our siblings. The unspoken support and consistent presence that we often take for granted when we are children, but grow to appreciate as we age. It could also imply that regardless of where our sibling is, he or she is truly always by our side.
About Crusader Gifts:
Crusader Gifts is a family owned online gift shop, supplying quality gifts for all occasions.
Visit Product Page
Phone:
0115 940 6060
Email:
webmaster@crusader.co.uk
Location:
Oxford House
18 Easthorpe Street
Ruddington