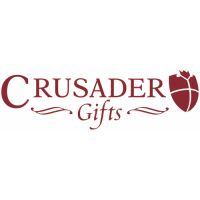 Message on the card inside reads: "Our bright, joyful gift!"Height: 22cmSupplied in branded gift boxI remember when we brought our first born home and walked into our house. I had an overwhelming sense of fulfilment, it seemed like our whole house was warm and full of light. When you bring a new baby home, all of a sudden you understand the excitement of being a family, this, now, is your family. It's the start of something wonderful and new, and that, in and of itself, is a joyful gift." - Susan Lordi
About Crusader Gifts:
Crusader Gifts is a family owned online gift shop, supplying quality gifts for all occasions.
Visit Product Page
Phone:
0115 940 6060
Email:
webmaster@crusader.co.uk
Location:
Oxford House
18 Easthorpe Street
Ruddington