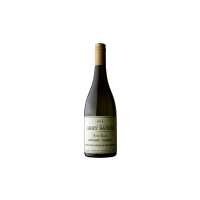 97 Points - Stuart McCloskey ?Unfurling is the perfect word to describe how the bouquet develops with each passing sniff. A little aeration and served at the correct temperature (fridge cold is too cold) is the key to unravelling the complex bouquet. More orchard fruits (perhaps a little oxidised apple). Pear both fresh and in ?drop? form exudes with a deep core of crushed minerals ? slate and chalk dominate. The style and flavours are crystal clear, mouth-wateringly juicy and super fresh. More orchard fruits develop together with white flowers and a spine of chalk. On the whole, this is an elegant and beautifully aromatic wine which demands time in the cellar. The palate is pure and skilfully orchestrated. A great wine in development. My score reflects the need for more bottle age ? another point is sure to come in 3-5 years. Drinking now to 2030+. Served using Zalto Bordeaux glassware.?
About The Vinorium:
The Vinorium, almost exclusively purchase direct from a group of world class winemakers. The Vinorium offers flexibility to both private clients and independent wine merchants and a truly global service, which is supported by many of our winemakers.

We simply live and breathe Australian wines like no other UK merchant we know.
Visit Product Page
Phone:
01622859161
Email:
enquiries@thevinorium.co.uk
Location:
Ashmill House, Ashmill Business Park, Ashford Road