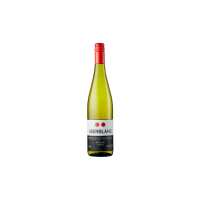 Stuart McCloskey ?What a glorious nose ? truly so. It?s brimming with dried apricot, salt / saline, layers of mineral, oyster shell, lemon oil, orange peel and smoked almonds.  The palate soars and the glycerol-richness is admirable for such a young wine. Given the intensity, this reminds me of drinking Grosses Gewächs wines from Germany. This is extraordinarily complex ? I am honestly left speechless as it?s so young. Like Nick?s Chardonnay, the texture is velvety and super-expansive. Riesling without acidity is dead and flat ? this, however, provides a perfect acid structure which creates a discreet frame around the juicy, ripe fruit (it?s almost dripping with ripe peach). Stony minerality along with a gorgeous, salty pang is a triumph. I love the mandarin note ? perhaps a little iodine too. Unquestionably, the best, young Aussie Riesling I have ever sampled and certainly a step-up from the previous vintage. Utterly gorgeous now but, and over the next 5-15 years, you will be taken to new heights. Breathtaking purity. Sampled using Zalto Universal glassware.?
About The Vinorium:
The Vinorium, almost exclusively purchase direct from a group of world class winemakers. The Vinorium offers flexibility to both private clients and independent wine merchants and a truly global service, which is supported by many of our winemakers.

We simply live and breathe Australian wines like no other UK merchant we know.
Visit Product Page
Phone:
01622859161
Email:
enquiries@thevinorium.co.uk
Location:
Ashmill House, Ashmill Business Park, Ashford Road