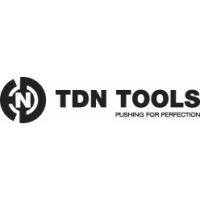 This is the new Makita Powered glue gun, designed for the techs who use different types of glues. With this glue gun you have the ability to change out the gun instead of running out the rest of the glue. This glue gun has a built in heat controller to adjust the temp to avoid leaking. Powered by an 18V Makita battery this gun will last for hours without a recharge. This package comes with the glue gun heat controller and 1 glue gun. Additional glue guns are available.Operating: When turning on from a cold start, turn the dial all the way to the right. The glue gun will take approximately 3 - 3 1/2 minutes to fully heat up. Once there dial the knob down to find a workable temp for which glue you are using. This glue gun was designed not to leak or drip even at its higher settings. Please note that some glues don't work as well as others with this system.Battery not IncludedRunning Times:2Ah Not Recommended3Ah 4 - 4.5 hours run time 4Ah 5 - 5.5 hours run time5Ah 5.5 - 7 hours run time
About TDN Tools:
TDN Tools offers a selection of Paintless Dent Removal Tools (PDR Tools) sourced from some of the most reputable PDR Tool suppliers in the world including Dentcraft, Ultra Dent, Anson, Elimadent, AV Tools, Dent Technology, Keco, Black Plague, Edgy Tools, PDR Pro Solutions & many more.

Our easy to use website makes buying PDR Tools quick, easy and hassle free.

All of our PDR Tools are stocked in the UK for quick despatch across world via DHL. Don't forget to keep up to date with our special offers via Facebook & Twitter.
Visit Product Page
Phone:
01733902512