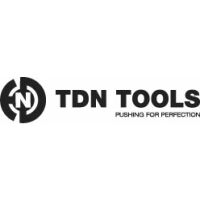 This set of T-Handled Rods comes with 3 Rods; 20" x 3/8"30" x 7/16"40" x 1/2"The Sharp Tip and Shave are very similar to the original Dent Reaper, but the Polished Stainless Steel and long slow bent curve are totally new! This bend features rounded off edges that allow for supreme versatility with soft pushing techniques.
About TDN Tools:
TDN Tools offers a selection of Paintless Dent Removal Tools (PDR Tools) sourced from some of the most reputable PDR Tool suppliers in the world including Dentcraft, Ultra Dent, Anson, Elimadent, AV Tools, Dent Technology, Keco, Black Plague, Edgy Tools, PDR Pro Solutions & many more.

Our easy to use website makes buying PDR Tools quick, easy and hassle free.

All of our PDR Tools are stocked in the UK for quick despatch across world via DHL. Don't forget to keep up to date with our special offers via Facebook & Twitter.
Visit Product Page
Phone:
01733902512