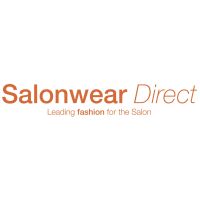 Our bestselling gel fob design with illuminated dial. Perfect for time keeping in subdued lighting. Available in a variety of colours to suit any uniform or personal taste. Gel/silicon rubber Pin application Glow in the dark illuminated dial Product Code: AX NU29 Colour Options: Navy NU29NA, White NU29WH, Pink NU29PI, Yellow NU29NA, Red NU29RE, Green NU29GR, Orange NU29OR, Royal Blue NU29RO, Pale Blue NU29BL, Purple NU29PU, and Black NU29BK
About Salonwear Direct:
Award-winning beauty uniforms with modern, fashion-led salon wear styles that are made to last. Choose from our wide range of excellent beauty tunics, dresses, trousers and more!
Visit Product Page
Phone:
+44(0) 113 237 9028
Email:
ilan@salonweardirect.co.uk
Location:
14 Buslingthorpe Green, Meanwood,