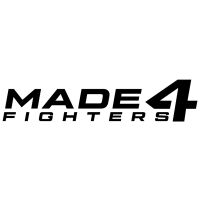 Heres an added edge that doesnt feel like you added anything. The ArmourBite® Mouthpiece (featuring our patented Power Wedges™) fits snuggly and stealthily on your bottom teeth. In doing so, it unlocks the power of your jaw so you can be stronger, faster and better in any non-contact sport or activity. Benefits.The ArmourBite® Mouthpiece delivers multi-patented technology. The performance is proven in independent scientific studies. The advantages are undeniable. Patented Power Wedges® increase strength, improve reaction time and increase endurance.Performance DNA: Quick and easy boil and bite fit Color: Yellow Low-profile design for comfort Latex free Not for use with braces Made in USA Save
About Made4Fighters.com:
Made4Fighters.com is a UK based specialist retailer of Combat Sports Equipment & Apparel. Established 2007.
Visit Product Page
Phone:
01280 818648
Email:
contact@made4fighters.com