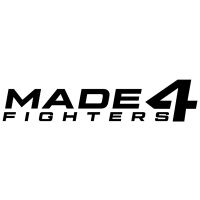 The new all grey coloured BJJ kimono from Meerkatsu features artwork and design details inspired by the intelligence, fearsomeness and pack mentality of the grey wolf. It features a pearlweave jacket with Meerkatsu artwork inner yoke lining. The pants are lightweight ripstop cotton with rope style drawstring. This gi comes with a gi bag. Sizes include: A0, A1, A1L, A2, A2L, A3, A3L, A4
About Made4Fighters.com:
Made4Fighters.com is a UK based specialist retailer of Combat Sports Equipment & Apparel. Established 2007.
Visit Product Page
Phone:
01280 818648
Email:
contact@made4fighters.com