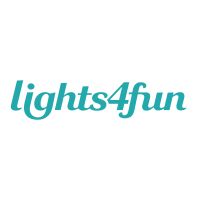 Bringing Christmas tradition and spreading a warm glow, this candle bridge is a fabulous choice for the festive period. In the classic candle bridge shape and all white, it's both classic and chic, perfect for nestling within a rich green garland or displaying on your windowsill to create a cosy festive feel in any home.

Made from durable plastic, it's 30cm in height and 40cm long with 7 LED taper candles that achieve the wonderful warm glow of the real thing, without messy wax or
About Lights4fun:
We're the light people! We're passionate about what we do and love to make our customers happy. From a kitchen table idea in 2003 the vision has never changed: to offer a diverse and ever growing range of fun lighting for everyone.
Visit Product Page
Phone:
+44 (0)1423 816040
Email:
reviews@lights4fun.co.uk
Location:
Lights4fun, The Hamlet, Hornbeam Park