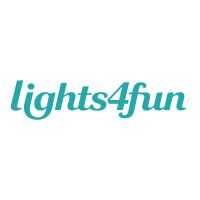 Made from durable glass our ball shaped bulb has a life expectancy of 25,000 hours - that's a lot of shine time! They're compatible with any E27 light fitting. You can happily style your bulb with fabrics or hang in a marquee and tent safe in the knowledge that LEDs don't emit heat. The brightness is equivalent to a 25w traditional bulb.Use with our Ingenious string to create the most fabulous festoons.
TOP TIP - Our SMD bulb has a more subtle ambient glow than it's Edison
About Lights4fun:
We're the light people! We're passionate about what we do and love to make our customers happy. From a kitchen table idea in 2003 the vision has never changed: to offer a diverse and ever growing range of fun lighting for everyone.
Visit Product Page
Phone:
+44 (0)1423 816040
Email:
reviews@lights4fun.co.uk
Location:
Lights4fun, The Hamlet, Hornbeam Park