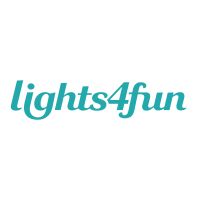 31v indoor and outdoor transformer for use with Type U connectable lights. The product may differ slightly from the photograph seen.
This low voltage transformer is one of four power sources available for your Type U connectable rope lights, string lights, net lights and party lights. IP44 rated, this unit is completely weatherproofed for outdoor use but can also be used indoors. The 1m green starter cable includes a multi function control box, allowing you to choose between 8 different
About Lights4fun:
We're the light people! We're passionate about what we do and love to make our customers happy. From a kitchen table idea in 2003 the vision has never changed: to offer a diverse and ever growing range of fun lighting for everyone.
Visit Product Page
Phone:
+44 (0)1423 816040
Email:
reviews@lights4fun.co.uk
Location:
Lights4fun, The Hamlet, Hornbeam Park