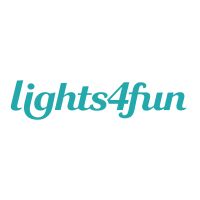 Step away from tradition with our bright blue outdoor battery lights. Perfect for themed parties or a contemporary christmas feel, these battery powered fairy lights have 48 brilliant blue LEDs and come on a subtle, green 4.7 metre length cable. Ideal for dressing shrubbery and foliage outside, these lights are also great for decorating the inside of your home with their discreet LED lights and lightweight cable.
With 8 different lighting effects and a 6 hour timer, you can choose your
About Lights4fun:
We're the light people! We're passionate about what we do and love to make our customers happy. From a kitchen table idea in 2003 the vision has never changed: to offer a diverse and ever growing range of fun lighting for everyone.
Visit Product Page
Phone:
+44 (0)1423 816040
Email:
reviews@lights4fun.co.uk
Location:
Lights4fun, The Hamlet, Hornbeam Park