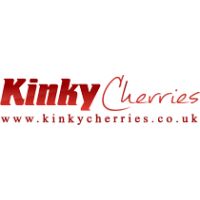 Made by Spanish Fly and designed for women, by women themselves, comes this liquid aphrodisiac that will stimulate your libido and your desire for a passionate night of pleasure, you and your partner will never forget.
Featuring an aphrodisiac fuelled base of ginger and guarana extract, all designed to heighten your desire for pleasure and your partner, this liquid is an excellent choice to stimulate a naughty night in. Simplistic and speedy to use, requiring only 20 drops mixed with a drink an hour or two before intercourse, this liquid aphrodisiac will stimulate your senses and your libido easily, taking you and your partner to new heights you'll both enjoy.
About KinkyCherries:
KinkyCherries is a London based adult entertainment online store offering low prices and more than 5,000 products in stock for same-day despatch. All items are discreetly packaged and delivery is free on all UK orders. KC also delivers outside the UK, to over 75 countries worldwide.
Visit Product Page
Phone:
0844 567 5740
Email:
support@kinkycherries.co.uk
Location:
Legacy Centre Hanworth Trading Estate Hampton Road West, ,