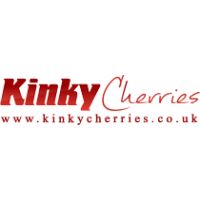 Enhance the size of your penis easily and pleasurably, and get extra strong erections with this famous French Penis Development Cream. This penis enlarging cream has a reputation for effectiveness and it will significantly increase the size of your penis, offering noticeable results that both you and your partner will appreciate.
Simplistic to use requiring only a small amount of cream along the entire length of the penis twice a day for extra strong erection and enhanced performance during intimate play. This penis care cream is formulated to stimulate the blood vessels of the penis, thereby permitting its growth in width and length. It has a silky texture that feels pleasurable to apply and is available to order in a generous sized tube of 100mls for long-lasting use. Its unique formula is perfect for use with Penis Pumps and offers the amazing results you will certainly appreciate. Excellent for those who don't have the time to commit to using a penis pump, this cream offers the same results in the same time but with a hands on edge you will certainly appreciate.
Penis enlargement cream that produces amazing results in months!
Superb quality product without any side effects
Also can help you get extra strong erections
Made in France
About KinkyCherries:
KinkyCherries is a London based adult entertainment online store offering low prices and more than 5,000 products in stock for same-day despatch. All items are discreetly packaged and delivery is free on all UK orders. KC also delivers outside the UK, to over 75 countries worldwide.
Visit Product Page
Phone:
0844 567 5740
Email:
support@kinkycherries.co.uk
Location:
Legacy Centre Hanworth Trading Estate Hampton Road West, ,