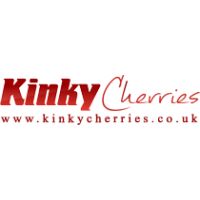 Enjoy a realistic feel with the added, enjoyable extra of vibration with this intense pocket pussy. Made to please and designed with intoxicating male pleasure in mind, this vibrating male sex toy will change the way you pleasure yourself.
Ultra soft and boasting a realistic appearance alongside an enjoyable, comfortable feel that will leave you begging for more, this intense pocket pussy not only envelopes your penis in a warm, realistic kiss of love, but also vibrates for heightened stimulation that will give you chills and thrills with a happy ending you'll never forget each and every time.
About KinkyCherries:
KinkyCherries is a London based adult entertainment online store offering low prices and more than 5,000 products in stock for same-day despatch. All items are discreetly packaged and delivery is free on all UK orders. KC also delivers outside the UK, to over 50 countries worldwide.
Visit Product Page
Phone:
0844 567 5740
Email:
support@kinkycherries.co.uk
Location:
Legacy Centre Hanworth Trading Estate Hampton Road West