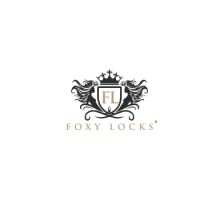 The quickest & easiest way to achieve the ultimate ponytail. Add instant length, volume and style to your hair in minutes. Premium Quality Silky Soft 100% Human Remy Hair Double Drawn Thick Ends Can be safely styled, toned or dyed as desired. Upgrade your Ponytail WRAP AROUND PONYTAIL HUMAN HAIR PONYTAIL EXTENSIONS CLIP, WRAP & GO SPECIALLY DESIGNED CLIP & VELCRO CLOSURE FOR SECURE WEAR ULTRA THICK, LUXURIOUS PONYTAIL CHOOSE FROM 4 DIFFERENT LENGTHS & 17+ SHADES
About Foxy Locks:
Foxy Locks Hair Extensions UK are the best manufacturer and realer of Remy Clip in Human Hair extensions in the world. Often imitated and copied but never beaten on price or quality, our products put the rest to shame and we offer exceedingly good customer service and support.

Buying from Foxy Locks is simple and easy and we offer free UK delivery and great prices for worldwide shipping. Should you need any help, our awesome customer service team will help you happily.



Visit Product Page
Phone:
845 8387 369
Email:
help@foxylocks.com
Location:
Foxy Locks Ltd, 16 Marsh Lane Industrial Estate, Hayle