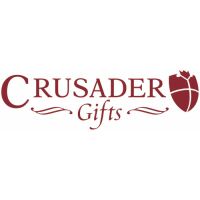 Willow Tree Child of my Heart FigurineMessage on card inside reads: -Child of the world, into my heart you came - bringing sunshine into my life, making family our name. Height: 22.0cmPart of the Willow Tree Figure collection. Sculptor Susan Lordi wanted to do a piece that was influenced by the rich diversity in our culture - with multi-racial families, blended families and adoptive families. This Willow Tree figurine portrays a mother lovingly holding a child of a different race, showing the value of adoption in our current society. The sentiment was written by Susan's sister Karen, it's actually a love poem to a child.
About Crusader Gifts:
Crusader Gifts is a family owned online gift shop, supplying quality gifts for all occasions.
Visit Product Page
Phone:
0115 940 6060
Email:
webmaster@crusader.co.uk
Location:
Oxford House18 Easthorpe StreetRuddington