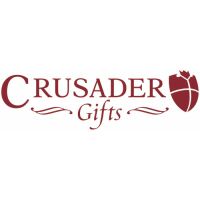 Message on the card inside reads: "Surrounded by the warmth of family and friends"Height: 14cmSupplier reference: 27250Supplied in a branded gift box "Warm Embrace is about what fills our senses in the summer, the feel of sunshine on your skin, the smell of freshly mown grass, the sound of insects, the taste of home-grown tomatoes-all that comes with summer. A warm embrace by family and friends can somehow, magically, provide these same sensations... no matter what time of year." - Susan Lordi
About Crusader Gifts:
Crusader Gifts is a family owned online gift shop, supplying quality gifts for all occasions.
Visit Product Page
Phone:
0115 940 6060
Email:
webmaster@crusader.co.uk
Location:
Oxford House18 Easthorpe StreetRuddington