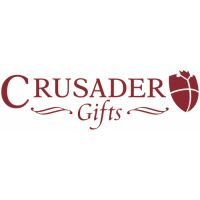 Willow Tree Surrounded By Love Figurine. Card inside reads: -Abundant love surrounds you.Height: 13.0cmPart of the Willow Tree Figurine collection. It was sculptor Susan Lordi's intention to make a figure with her face in the flowers, taking them in with her senses - smelling them, feeling the petals against her face; feeling safe in that surrounding. So this piece could say to someone that they are loved by those around them- if a person is experiencing difficulty, it could be a reminder of family and friends who are there for them. It could be a romantic way to say that your love is surrounding one special person, or just a gift for someone who loves to garden. A wonderful aspect of this Willow Tree ornament is that it is one particularly open to interpretation. The choice of red poppies was influenced by trips to France -where Susan's daughter resides- and seeing fields of poppies. The red poppy symbolizes remembrance, so this Willow Tree piece could be a tribute to the heroes who served our country.
About Crusader Gifts:
Crusader Gifts is a family owned online gift shop, supplying quality gifts for all occasions.
Visit Product Page
Phone:
0115 940 6060
Email:
webmaster@crusader.co.uk
Location:
Oxford House18 Easthorpe StreetRuddington