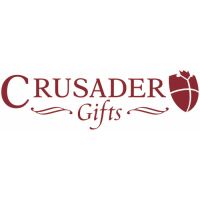 Message on the card inside reads: "I love you"Height: 12.5cmSupplier reference: 26110Supplied in a branded gift boxFrom the Willow Tree Angels collection - Willow Tree angels resonate with many cultures and ages of people. To some they represent protection, to some they are an outward reminder of inner peace, and to some they represent a way to remember those who have left this earth. An ideal birthday, wedding, anniversary or Valentine's Day gift that expresses love and caring.
About Crusader Gifts:
Crusader Gifts is a family owned online gift shop, supplying quality gifts for all occasions.
Visit Product Page
Phone:
0115 940 6060
Email:
webmaster@crusader.co.uk
Location:
Oxford House18 Easthorpe StreetRuddington