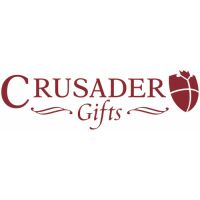 Circle Of Love 'Alive In Your Love' Figurine & BaseFrom the Kim Lawrence Circle Of Love General collection.White Porcelain Presented in a Kim Lawrence gift boxHeight: 31.0cm. Includes base.Ref A8803 'Alive In Your Love' is a beautiful porcelain figurine from the Circle Of Love collection. The figurine a couple in a loving embrace. The flowing design and underlying sentiment of devotion and unity make this figurine a charming gift between loved ones.
About Crusader Gifts:
Crusader Gifts is a family owned online gift shop, supplying quality gifts for all occasions.
Visit Product Page
Phone:
0115 940 6060
Email:
webmaster@crusader.co.uk
Location:
Oxford House
18 Easthorpe Street
Ruddington