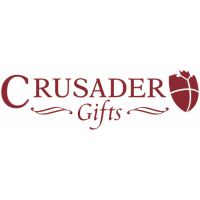 From Neil Welch's More than Words collection by Arora Design Presented in a More than Words gift boxHeight: 19.0cm.A beautiful figurine featuring two young sisters in a sisterly embrace. The elegant figures are distinguished by their individual colour schemes, which can symbolise the contrasting natures of even the closest of siblings. It has been crafted with great care and attention, highlighting the different textures of the dresses and hair to their smooth skin. The perfect gift to celebrate the special bond that sisters share. Each Figurine is presented in its own individual box, accompanied by a name card detailing the sentiment.
About Crusader Gifts:
Crusader Gifts is a family owned online gift shop, supplying quality gifts for all occasions.
Visit Product Page
Phone:
0115 940 6060
Email:
webmaster@crusader.co.uk
Location:
Oxford House
18 Easthorpe Street
Ruddington