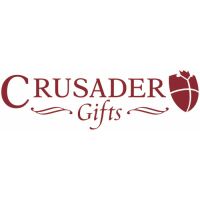 Message on the card inside reads: "In my thoughts, in my heart"Height: 14cmSupplier reference: 26183Supplied in a branded gift boxA beautiful figurine of a young girl holding a sentimental 'miss you' balloon. This ornament would make a lovely gift to present anyone out of your life at the moment, to remind them that they are still loved and thought of.
About Crusader Gifts:
Crusader Gifts is a family owned online gift shop, supplying quality gifts for all occasions.
Visit Product Page
Phone:
0115 940 6060
Email:
webmaster@crusader.co.uk
Location:
Oxford House
18 Easthorpe Street
Ruddington