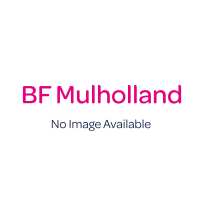 Each. A strong, wear-resistant light-cured composite sealant. Protec Pit & Fissure Sealant is a light-cured, 58% filled, fluoride releasing composite sealant that offers excellent retention. Significantly filled Protec Pit & Fissure Sealant proves to be a stronger and more wear resistant composite sealant with less polymerization shrinkage than competitive products. Applications: For use as a pit and fissure sealant. For use as a flowable micro restorative composite. For use as an initial adaptive layer in large restorations. Features & Benefits: Thixotropic, Low-Viscosity - Able to flow into occlusal grooves, Doesnt run after placement. 58% Filled - Low polymerization shrinkage, Superior strength, wear resistance. Fluoride Releasing - Anti-caries benefit from sustained fluoride release along margins of restoration. Unique Delivery System - Syringe applicator provides control, ease of use and direct placement into areas that are difficult to access. Radiopaque - Visible on x-ray.
About BF Mulholland Ltd:
BF Mulholland Ltd is a full service Dental Dealer supplying consumable, equipment and repairs worldwide.
We have recently branched out into the computer software business as well and offer bespoke back up software.
Visit Product Page
Phone:
02894452668
Email:
info@bfmulholland.com
Location:
58 Glenavy Road