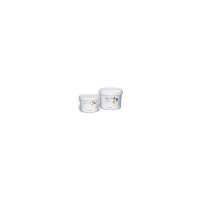 Each. Coltene Laboratory modeling materials: Lab-Putty and Lab-Putty hard used in the appropriate applications have important benefits for the lab-technician: Easy and safe dosage, convenient mixing consistency, problem-free removal and an ideal elasticity after setting. In addition, the optimised end hardness and out-standing dimensional stability provide perfect accuracy and excellent results in a time saving manner. Lab Putty . Lab-Putty is the outstanding polysiloxane laboratory modelling product material with 62 - 67 Shore A for model repairs, isolation and denture heat protection, keys and block outs and matrixes for formation of general occlusion and functional patterns. Lab Putty Hard . A smooth acrylic surface is guaranteed with the use of Lab Putty Hard for relining, keys and repair models. Separate isolation is eliminated. Its high heat-resistance (300
About BF Mulholland Ltd:
BF Mulholland Ltd is a full service Dental Dealer supplying consumable, equipment and repairs worldwide.
We have recently branched out into the computer software business as well and offer bespoke back up software.
Visit Product Page
Phone:
02894452668
Email:
info@bfmulholland.com
Location:
58 Glenavy Road