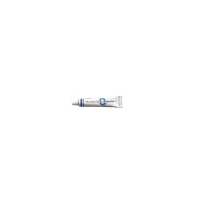 Each. Fluoride-containing dental desensitising varnish (5% NaF). Indications: Treatment of hypersensitive teeth. Sealing the dentinal tubules, e.g. for cavity preparations or on sensitive root surfaces. Treatment of cervical areas after professional cleaning and calculus removal. Advantages: Tooth-shaded varnish. Easy to apply - with excellent adhesion even to wet tooth surfaces. Pleasant fruity flavour. Economical application in thin layers, high yield.
About BF Mulholland Ltd:
BF Mulholland Ltd is a full service Dental Dealer supplying consumable, equipment and repairs worldwide.
We have recently branched out into the computer software business as well and offer bespoke back up software.
Visit Product Page
Phone:
02894452668
Email:
info@bfmulholland.com
Location:
58 Glenavy Road