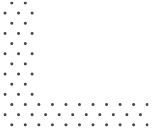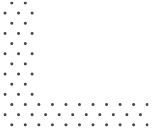 "

it could be a bit more better once u guys see people buying from u guys 5+ there should an up level.

"
"

100% satisfied! Very nice and friendly UI. Will come back. Thanks!

"
"

Easy to use, and quick. It's great that there's no booking fee (unlike other similar sites) - but I should like to have been able to see calling points on my journey - if you have a London Freedom Pass, you need to know which station to pay from (maybe you can do this, but I couldn't find how to). The only other (slight) criticism is that the email giving me all the details took a while to arrive and I was panicking a little as I hadn't made a note of the reference number for collection of the tickets.

"
Hi Helen,
Thank you very much for the review.
You can see all the calling points by hovering the number of changes with your mouse (or tapping on mobile), see here: http://pasteboard.co/BNv41VEJk.png . We've made it this way so that the interface remains simple and clean - will have a think about whether we can make it more obvious.
As for the email, I have checked this, it was sent immediately. Unfortunately the delay is caused somewhere between us sending it and your email provider receiving it and is not something we can really affect. From what we've tested with the most common email providers it is usually immediate / within a minute.
Posted 3 years ago
"

Easy to understand information and quick to order tickets

"
"

I was very pleased with TRIPJAY where I checked for train services from Glasgow to London and had a very happy outcome.
I would use this service again as I picked up the tickets at my station an hour later for my advance return journey in 3 weeks time.

"
"

Nice and easy. No booking fees, what give more preferences to use Tripjay

"
Tripjay
is rated
4.63
based on
8
reviews