Sort by: Most Recent Filter: None
"

I have been very fortunate to have a number of pieces of jewelry from Tivon. However, my most recent ring is absolutely fabulous, designed personally by Ariel specifically for myself and is exactly what we were wanting and more. Ariel is genuinely passionate about what he does and always makes sure that it is perfect. We thoroughly enjoyed the whole customer experience received from Tivon. I am looking forward to seeing Ariel again soon!! Penny - Hitchin

"
It was an absolute pleasure dealing with you. Thank you for trusting us with your heirlooms and believing in the vision to update and recreate them.
Posted 4 weeks ago
Visit Website
"

We were referred to Ariel by a family member and it was the best advice we could have received. Ariel is absolutely fantastic!!! Always patient and he has so much knowledge about the stones and jewellery that we never felt worried about what we were going to receive. I had originally contacted him about my engagement ring, which we had bespoke made, but loved it so much we also asked him to make both of our wedding bands. Honestly, we can not speak highly enough of Ariel and his jewellery and would recommend to anybody!!!

"
Your words are embarrassingly kind. Thank you!
Posted 5 months ago
He picked well! Very clever husband ;)
Posted 5 months ago
"

There are so many reasons why we love working with Tivon, a few are listed here below: 1. Product offering - Their wide range of beautifully crafted, unique pieces of fine jewellery are largely unrivalled. 2. The Team - Everyone at Tivon is delighted to help however they can. Whether a small or large enquiry the team are always supportive and happy to help. They have fantastic knowledge of their products. 3. Trust - Most importantly we implicitly trust Tivon, a key factor in our industry.

"
Much appreciated! Always a pleasure to work with dedicated fine jewellers like yourselves.
Posted 5 months ago
"

I purchased a piece of jewellery from Tivon which was hand made to my specification and the piece made was superb. The quality of the green Amethyst in terms of its cut, clarity and saturation was undeniably beautiful. Its surrounding clasp which gently pinned it was so slender and discrete so as to not distract the eye from the beautiful stone itself. Thank you Tivon for a beautiful piece I was proud to present as a gift and was well received.

"
Your words are most flattering. It was a pleasure making the piece for you.
Posted 5 months ago
No pain no gain ;)
We'll guide you through and ensure you find your perfect jewellery creation.
Posted 5 months ago
"

The designs and quality of workmanship was outstanding and the entire process was a delight start to finish as Ariel and Nicky were such lovely people to do business with - and there was chocolate, what more can I say? I am really looking forward to my next purchase !

"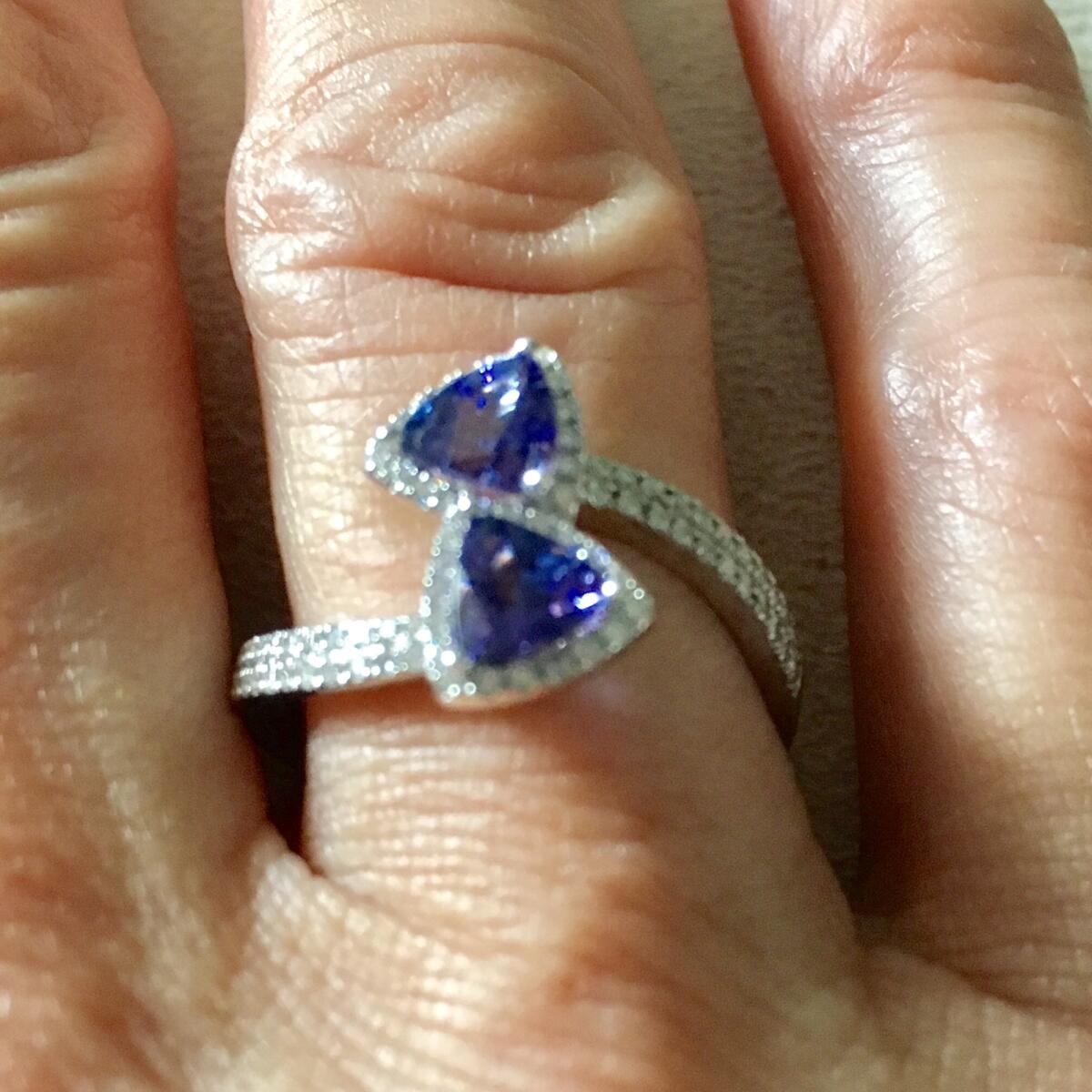 There's always room for chocolate ;)
Posted 5 months ago
Always happy to help! Pass on the good word.
Posted 5 months ago
Much appreciated! A real team effort.
Posted 5 months ago
"

We are very proud to be working with a company with such refreshingly high quality gemstones. The quality of their selection of gems, as well as their craftmanship, is particularly impressive, only a minority of jewellery companies today seek for the level of quality that Tivon Fine Jewellery obtains.

"
We appreciate your kind words
Posted 5 months ago
"

I've always had a fascination for tanzanite after reading about it years ago - how it was created by rare geographical activity and heat, and that it is in essence a finite source. Since then I have always wanted to own piece I am delighted with my tanzanite ring - it is a stunning pale violet, set beautifully between two diamonds. Incredibly eye-catching and already been commented on friends. Our dealings with Ariel were excellent; he was always contactable and provided advice and guidance on the selection process to ensure we bought the piece we were happiest with.

"
It was our pleasure!
Posted 5 months ago
"

They listened very carefully to what I wanted and came up with some beautiful options for me that were well within the price range that I gave to them. The service was excellent and the item I purchased was beautifully gift wrapped. I would definitely recommend Tivon Fine Jewellery to all my friends and family.

"
Thank you! Very much appreciated!
Posted 5 months ago