Visit Website
"

I like that I can pre-set messages to be sent. On occasions, however future messages have not been sent due to not enough credit. Although I have received a phone call to notify me, at the time I was unable to re-send (hence why I like to pre-set messages). It would be helpful to have a pop up to notify the user there is a risk due to low credit?

"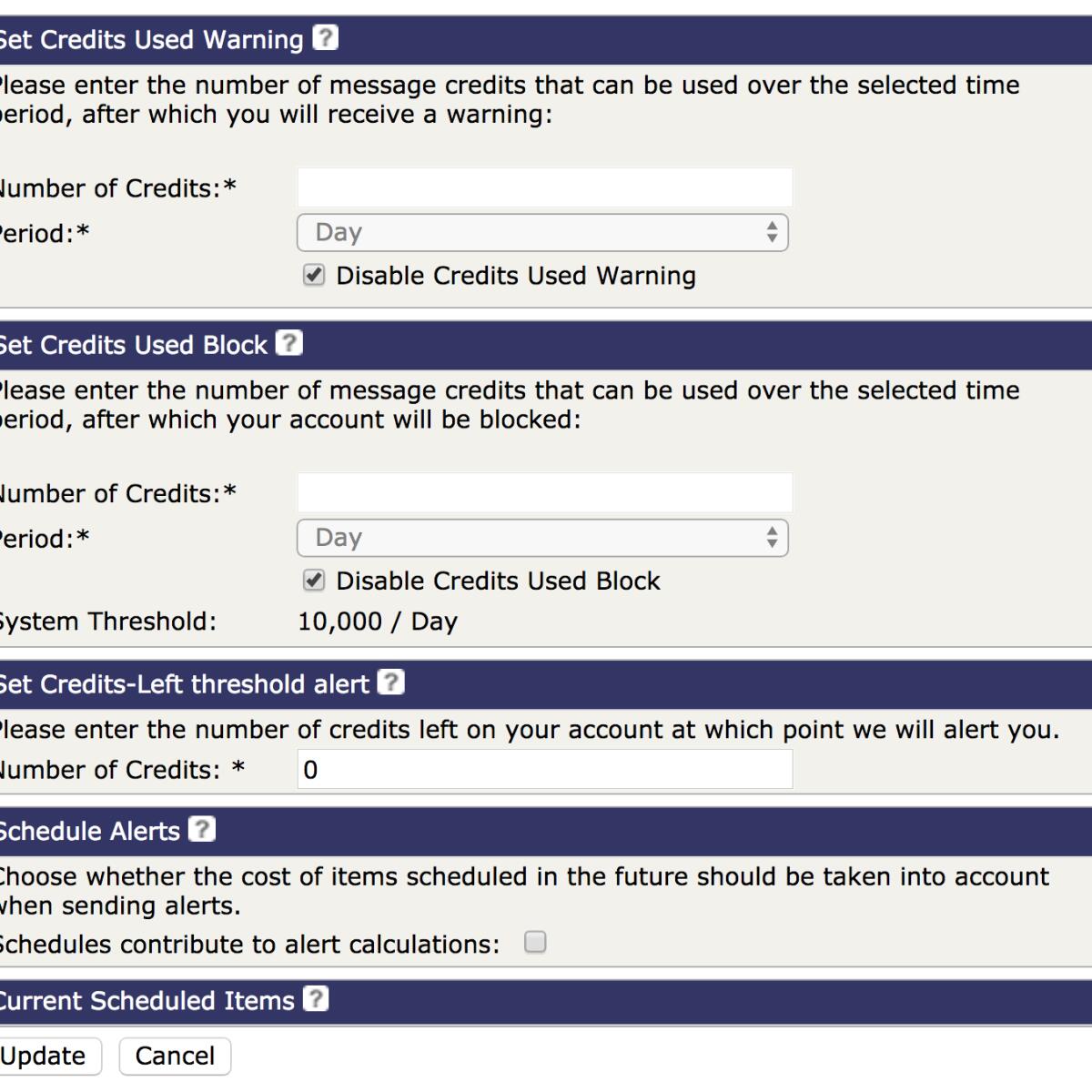 Hi Caroline
Many thanks for your review of TextAnywhere, its very much appreciated.
Thank you for your feedback regarding credit alerts. There is a very simple way of ensuring you are alerted. Login to your account and select the Admin panel tab (top right) Then select on the left menu 'credits alerts' (under Account banner) This will bring up a box as uploaded above for you to select your alert accordingly.

Hope this helps, do let us know if you need any further assistance.

Kind regards
Wendy Bridges
Posted 10 months ago
"

We issue approximately 500 texts daily and are very satisfied with the service. We have approached other departments within our business to encourage them to use this service (if it is relevant to their respective areas). We are now looking to increase the scope of the service to make the most of the existing functionality and thus far are receiving good support and understanding from Text Anywhere in relation to our requirements.

"