Communication Channels

Email, Telephone
Visit Website
Phone:
08451 221 302
Email:
welcome@textanywhere.net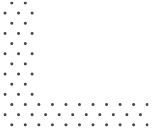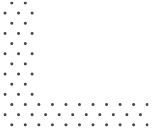 "

What made my administrator whoop with joy is when one of your advisers told us how to get into the old system. We now have tried the new system for weeks and it is awful, the old system was much, much better. On the plus side, your telephone advisors are very good, they do phone back when they promise to. I'd rather tell you where Text anywhere makes me unhappy: The new system is laid out left to right whereas the old was down the way, just like email, much easier to navigate. And the contact box keeps popping up. It takes a long time for every action to scroll through the contact box. it is difficult to add a new contact. It takes much longer to download, there's no shortcut for desktop, I'd be very happy to sign up for the old version and will seriously consider looking for a new provider if the new system doesn't approve. I say leave well alone!

"
Hello there Mieke,
Firstly we are really sorry to hear that you are having issues with some of the system changes made recently. Thank you for taking the time to provide your feedback on our platform. All feedback (good or bad) is incredibly valuable to us - without it, we are not able to understand nor resolve the needs of our customers. We are taking all feedback provided very seriously and with this in mind - are now looking for ways to improve our system, to hopefully resolve the frustrations that you mention. One of our Customer Services Team will contact to discuss your comments further and to provide assistance to you and your staff, when and where needed.
Again, many thanks for providing your feedback.
Kind regards
Wendy Bridges.
Posted 2 years ago