"

I had an amazing experience with Namasadventures. They took care of us since we landed in Nepal, ensured we were comfortable and enjoyed experiencing the route to Everest Base Camp to the fullest. Lakpa dai was a star, going that extra mile and also our guide, Diraj Dai for putting up with our shenanigans through out our trip. I was very sad to leave Nepal and I dearly miss our namas mountain family.

"
Visit Website
"

Everest Base Camp trip was the best experience ever! I will never forget this trip and I would highly recommend to all my friends to book their ticket asap. I really enjoyed the cultural dinner on our first night in KTM, even being Nepali it was really interesting to see the different cultural dances from across the country and the food was amazing. It was a really good start to get to know the guide, the Namas contact in KTM and the rest of the team members. Throughout the trip, we were looked after really well by Dhiraj dai and is team, it felt like we were all friends going on the same trip rather than a guide looking after us and it was really nice to relax when we all went out as a group on our Namche Bazaar return. Dhiraj dai was really professional, looked after every team member well, knew all the answers to our questions no matter how silly they were. A couple of cons to the trip were to do with the flights mainly. I think it would be worth for future trips to try and book with another airline or at least well enough in advance so that flights are 1st or 2nd rather than 3rd as more chance of being cancelled due to bad weather etc. It was a shame Dhiraj dai had to leave us short of our trip as it would've been really helpful if we had a guide coming back to KTM with us if anything happened e.g. flights being cancelled. We were unsure of what to do, whether we return back to the lodge or try and find alternative way back to the city as we did not have the experience. Finally it would've been useful to know the full itinerary in advance, tips and how much to budget for porters etc at the end of the trip so we had enough funds to sustain us if we had to pay for anything ourselves afterwards. Overall it was a really good experience and would like to thank Namas Adventure for a trip I will never forget!

"
"

Namas Adventure provided me with a true local experience. I experienced living in the rural villages, hiking along the stunning Annapurna Circuit and being pampered with a safari resort stay after. All in all, I got to experience every aspect that Nepal had to offer and it was truly memorable. Special mention goes to Bisesh dai who ensured we were always safe, well-fed and enjoying ourselves. 10/10 would recommend Namas Adventure and I am sure to be back again for the Everest Base Camp Expedition with them!

"
"

Namas Adventure's 16-day 'Experience Nepal' trip was exactly that, an immersive 'experience'. It was not just a holiday but also a chance to get a real taste of Nepal, from its complex history and culture to the challenge of trekking its beautiful terrains. This would not have been possible without Namas Adventure. The planning of the trip was exceptionally detailed and tailored to the group; any problems encountered were dealt with swiftly and professionally. Most importantly everyone was extremely friendly and I was made to feel like family! Namas Adventure have inspired me to be more adventurous with my travels and I can't wait to travel with them again!

"
"

Bisesh is a very patient and welcoming leader. Every step of the way he let us know what we were doing, and answered my many questions. When circumstances changed, he let us know of the different options, and responded positively. We did some very adventurous activities, such as the 3 day hiking trip, as well as the trips to cultural and World Heritage sites. It is impossible to pick out a particular aspect that stuck out, as I loved all of it. To have the photographers to record our trip was great too, as they became part of our Namas family.

"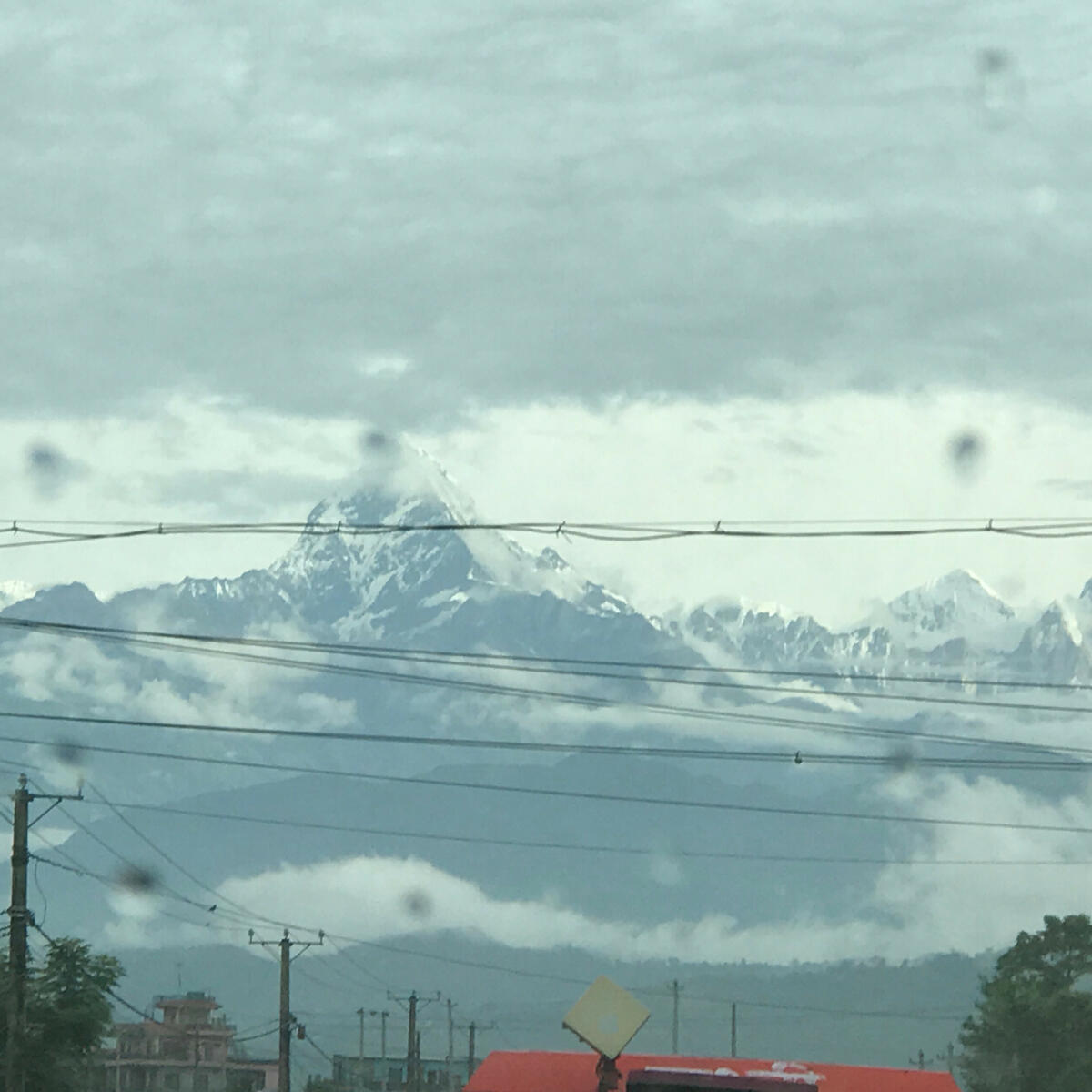 "

Namas gave us a true insight into Nepalese life whilst providing such a memorable, eye opening trip. Namas adventure did a great job organising the trip and made everyone feel like family. Even though this was their first trip, there was genuinely nothing I could fault them on (and I've travelled with plenty of companies for comparison). Travelling with Namas adventures has been amazing and I 10000% recommend traveling with them.

"
"

One of my most unforgettable times!!! I went with no expectations but the openness to explore. From the homestay at the village, trekking in Poon Hill and the rough rides at Chitwan there's many stories to tell. I've made more than just memories, I've created lasting friendships and laid plans for more Namas adventures!!! It's been truly worthwhile.

"
"

Namaste! Where do I start, Namas Adventure were absolutely brilliant! I came out to Nepal with a group of friends with the dream of exploring the culture and scenery of Nepal and had an amazing time. Aswell as mooving across the mountains we had the chance to be indulged in the festivals, local markets and ofcourse the food culture. It's a defo a must with these guys and we shall see you next year!

"
"

I've always wanted to go to Nepal and was looking for the best company to take me. I found Namas and after exchanging correspondence I was pleased to see they really conveyed how dedicated they were to achieving positive impact on the host country. I chose their Adventure Pokhara tour and it was so wonderful. The view (especially from above), the people and the food were surprisingly unique and it really is true that the Nepali are one of the friendliest people in the world. They really love dance as well. Namas' team was so helpful and really put the effort in. Perhaps it was because they felt respected and treated fairly, or maybe because I am just such as great guy (haha). I had a blast kayaking and mountain-biking on my bespoke day, with delicious grub again. Overall, Namas was definitely the right decision for me! I would encourage anyone to use their amazing service, especially if you care about your impact on developing economies.

"