Sort by: Most Recent Filter: None
"

My 1st order with this company was great sea weed was fresh. Brought again and it was a dried out bag of sea weed it was not editable. Sent several emails no reply. Rang them up he said he would send another bag but didn't. Rang him again and he said he wasn't going to send another bag now as he couldn't find original order!

"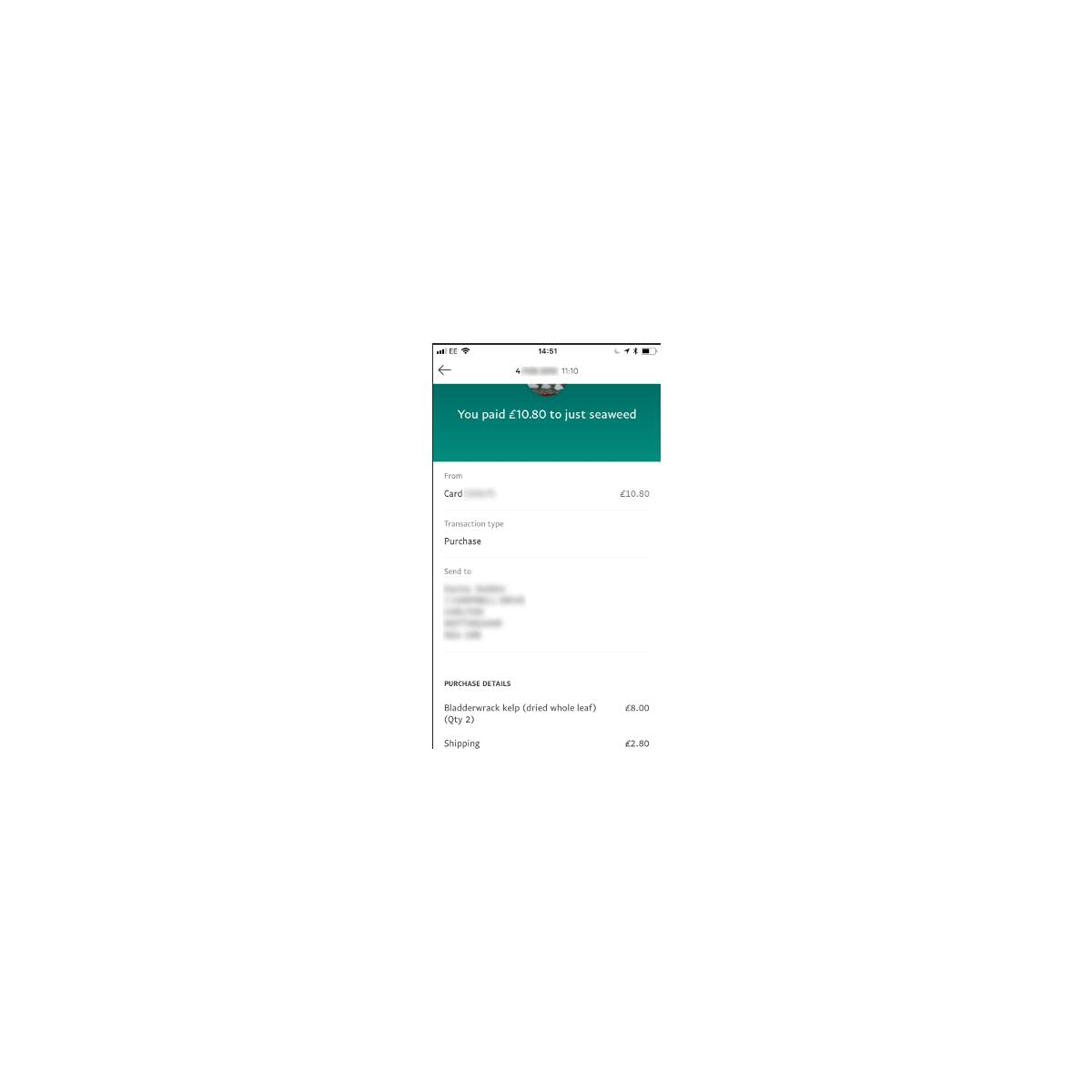 "

5 1/2 weeks have passed and I haven't received my order, again. This has happened the 3 times I have ordered. The product is good but every time I've tried to buy it, I've had to email and chase down the order. Again this latest time, I received the "I'm busy, its only me here, I'll look into it" email from Iain, only to be ignored again for a week, but he did have time to email an advertisement. I had to open a dispute through my credit card company. If it happened once I wouldn't be leaving reviews. After the second time I thought I just won't deal with them again. But I gave in and tried a third time, and again this has happened. Product is good but this company is unreliable.

"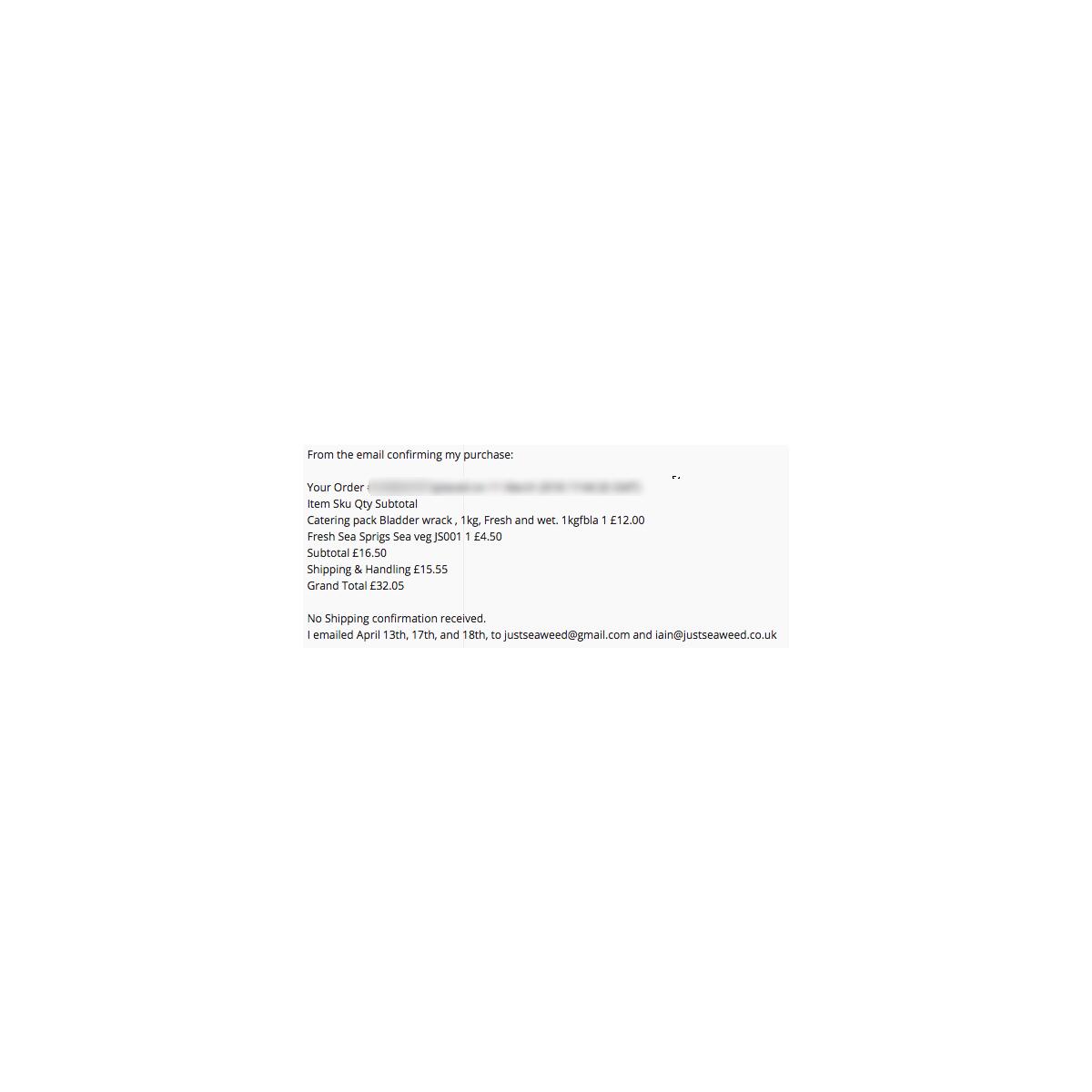 "

I am so happy with the service - quick delivery to my home in Aberdeen. Seaweed was delicious and fresh. I bought seaweed to put into the bath and they were beautifully fresh with lots of little bulbs on them and the oils emanating from it was very soothing and great for skin. Very pleased with my fave new shop :-)

"
"

Ordered product & paid but only received a tiny bit of the order. Attempts to contact proprietor were ignored; if he did answer phone/email he was evasive, and eventually told me I had got my order wrong. Had to report to Trading Standards & even threaten with police before I got my goods. Avoid.

"