Delivery Methods

Courier

Communication Channels

Telephone
Visit Website
Phone:
01460 984489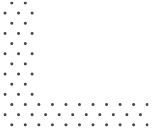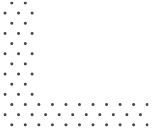 "

Received invite envelopes which were see-through which meant they were not fit for purpose. I phoned to request exchange but was informed have to pay 20% handling fee, plus delivery both ways (so 3 x £8 delivery). Bit of a difficult return policy which makes the express not so express. Delvery was speeedy though as a plus.

"
We are pleased to hear your delivery was speedy. We sell envelopes in a range of specifications and thicknesses and when there is a specific purpose we recommend always ordering a free sample first.

We offer free samples on all our envelopes and paper.
Posted 11 months ago
"

Website is easy to use and staff are helpful on the phone, but twice now we have ordered envelopes with next day delivery, only to find ourselves calling the next day and being told our order has not even been passed onto the local couriers to prepare for delivery. The second time after being told our delivery was late and would arrive over the next couple of days, it turned up minutes later at our door. There is clearly miscommunication going on between different sections of the company and couriers.

"
Hello Colum

Thanks for taking the time to provide a review, your feedback is really appreciated. We did experience some performance and communication issues between our warehouse and couriers over the busy Christmas period as the courier network experience an unprecedented increase in demand that affected a small proportion of our customers.

I am really sorry that you had trouble with your orders and that is not the normal level of service you can expect from us. We are discussing with our courier network how to tackle this issues during busy seasons in the future and will be working hard to prevent them in the future.

Kind regards
Marie Young
Express Envelopes
Posted 4 years ago
"

Ordered envelopes for important campaign. Told we would have next day. Still haven't received 3 days later. No confidence that anybody is actively following up with courier. Very disappointed.

"
Hello Jenny

Thank you for sharing your experience and feedback with us. This level of service is far below our standards and I am sorry you had such a poor experience. In the run up to Christmas our couriers struggled to keep up with an unexpected surge in demand, even above normal conditions for this time of year and regrettably a small portion of our customers were affected.

Our delivery reliability is normally very high and we are working on ways to improve this over periods of peak demand and really appreciate your feedback. I do ask you consider giving us the opportunity to restore your faith in us in the future and allow us to show you our normal levels of service.

Kind regards
Marie Young
Express Envelopes
Posted 4 years ago