"

An excellent product from a really excellent company. I am very pleased indeed with my garden office. It is warm in Winter and surprisingly cool in hot weather. Ralp Forbes in particular was hugely helpful in designing the project and even allowed me to visit their factory to see the construction process for myself.

"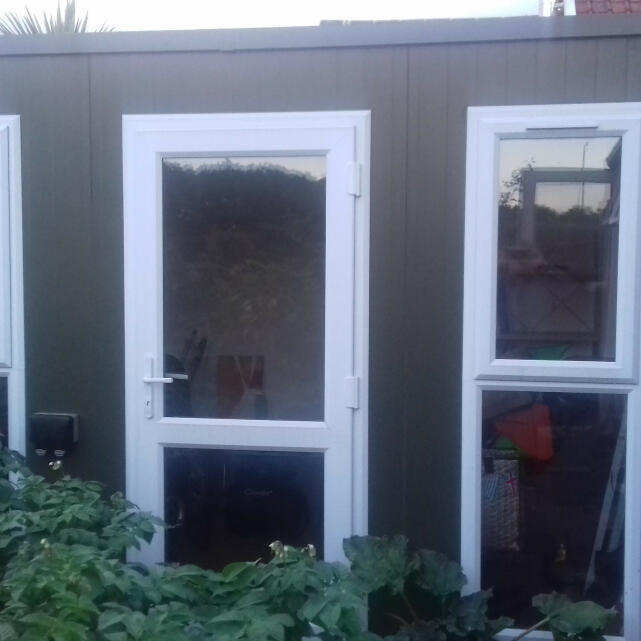 "

We are absolutely delighted with our new "shed" (although describing it as a shed is doing it a massive disservice!). We did a lot of research and endless on line searching and found nothing that matched the quality and price. The construction and panel system is ingenious and to my mind a great example of a small innovative family run company. Ralph was great from initial discussions to drawings to build. We will be using our building for, amongst other things, music and Ralph put me in touch with another customer who used their building for the same purpose so we could make sure it would be suitable for us. The install took a day and the team including Ralph, Ralph's grandfather and Scott were great - friendly, efficient and a pleasure to have in our home. The finished building is amazing and we already have lots of friends and neighbours with shed envy!

"
"

Ralph the General Manager was excellent from start to finish. He initially came out to measure and survey the proposed site. When he was happy with the concrete pad he started the construction and within 3 weeks rang to arrange to start the fitting out process. Within a day and a half he had finished the job. Six months on and we have survived the coldest winter for a few years and it is still warm in the extension. Overall we would highly . recommend CS Garden Offices. Ian & Julie

"
"

Ralph and his team at CS Garden Offices were excellent to deal with from the first point of contact onward. Ralph was great from a design perspective, and appreciated our need to carefully manage our budget constraints and came up with a great proposal. Once on site, the build went swiftly and very smoothly, all of the team were personable, friendly and worked hard. Through out the build they were reliable, always on time and kept us informed on the next days plans. We are delighted with the new garden room, it wont need maintaining like a timber structure and the faux Oak looks really smart. All in all we would highly recommend CS Garden Offices and Ralph and have had a lot of friends already ask where we got this building from and show interest.

"