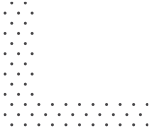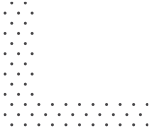 "

Extremely angry and upset. Had my car 5 weeks and the tyre went flat. Assumed it was a puncture. couldn't find the locking wheel nut so rang them and they were very unhelpful. Had to order one. When it came I changed the tyre for the space saving one which was flat as well. Managed to limp it to Merit tyre who said that the alloy was badly damaged and it had been that way a long time and someone had obviously bodged it to get the tyre to appear ok. They would not put a new tyre on as it was unsafe. Rang the garage again and had a huge row. They will not accept any responsibility. Disgusted. Will not be recommending them to anyone.

"
Hi Anonymous,

we are sorry to hear you did not have a positive experience with us.

It is against our ethical values to adopt any underhand tactics to disguise the true state of vehicles.

How have you been driving then for 5 weeks?

Many thanks,
Chobham Central Garage.
Posted 1 year ago
"

The customer service was fine but I wasn't told that none of the fluids were checked and topped up as a matter of routine or that there was the option to have this done for a fee and foolishly I assumed that these had been checked.

So three weeks after I purchased the car it nearly seized up as there was no oil at all and it took the full 3 litres to fill it. The engine nearly seized and the oil warning light never came on on the console. When I have bought from dealers in the past they have always done fluid checks and top ups as a matter of good customer service. When I phoned to discuss this there was so much background human noise I just gave up.

"