Communication Channels

Queries Resolved In

Under An Hour
Visit Website
Phone:
07946372688
Email:
info@carpet-care.uk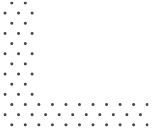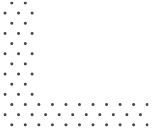 "

This company are disgraceful, they completely ruined my carpet, they over soaked it when cleaning, leaving it with an extremely bad odour, when confronted they denied all knowledge and refused to anything about it, when entering my property they had neither foot covering or PPE, VERY UNPROFESSIONAL,

"
"

Shocking service, saturated our lounge carpet and have left it smelling of damp. They are now choosing to bury their heads in the sand and ignore the issue despite their own Snr technician admitting their error and recommending that the carpet and underlay needs to be renewed. They also needed to be reminded to wear foot protection when entering our home and walking over the carpets and even worse we had to remind them to wear COVID PPE. Disgraceful!!

"
"

The carpets came up very clean but the protecter has left a sticky residue and also the smell from the carpet it's like damp dog we do not own any pets and certainly didn't smell before you cleaned them the smell is quite unbearable we have had to buy some shake and vac to try and mask the smell please advise. The sticky residue is in hand but the smell has come out in the last day I'm really not happy overall

"
Hi Miss Cottee,

Thank you for taking the time to leave us this feedback. We must confess that we are surprised to have only received 1 star.

Upon further investigation, our system shows that our technician arrived at the property on Friday 7th August at 8.30 am as arranged with you. The technician then did his pre-assessment, to which you signed to approve him to do the work (please see the picture of the rug before the work was done) at 8.40 am.

Our technician then proceeded to vacuum the rug, treated the stains with the market leading solutions, used an agitating machine to work those into the fibres and then used our state of the art hot water extraction machine to wash and shampoo the rug, as evident by the lines in the second photo.

You were so pleased with the result that you went ahead and paid for additional protector on the rug.

Finally, you signed the post-assessment to say that you were happy with the clean and made payment by card at 10.16am (1 hour 46 minutes after his arrival at your property).

As soon as we received the review this morning, Monday 10th August, we contacted you straight away to see if we can come out and rectify the issues. It was at this point that you informed us that you have now thrown away the rug.

Given all of the above, we are disappointed that you still wouldn't change this review.
Posted 6 months ago
"

Packed away before showing me the job. Sofa arms still visibly dirty and lounge carpet still visibly dirty.

"
"

Very disappointed, was promised a clean carpet like new, unfortunately there wasnt a big difference after they had finished. The person I dealt with through the office promised me a carpet as good as new but did not deliver. When I tried discussing my issue with him he was only interested in getting paid!!!

"
"

Took £5 deposit and booked appointment then they cancelled three times in a row. I then declined a fourth appointment and asked for deposit back out of principle which surprisingly never arrived!

"