Delivery Methods

Postal Service
Visit Website
Phone:
016 0080 0080
Email:
INFO@NFCTAGIFY.COM
Location:
11 walton way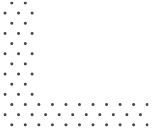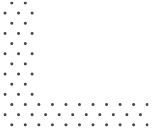 "

We're sorry to inform you that we still haven't receive the order no. 30793, we keep waiting.

Congost Vigilancia y Seguridad, S.L.

"
Thank you so much for your review.

The matter was clarified and your delivery was receipt on 01/04/2019 (shipped on 26/03/2019 from the UK to Spain).

We look forward to doing more business with you.
Posted 1 year ago
"

Thank you! I have received the packet

"
"

Ordered 50 NTAG203 stickers on Wed just before midnight, arrived on Friday. The tags work find with my cheap RFID-RC522 reader using the Arduino RFID library, max read range is probably 3cm with that reader. Some MIFARE S50 tags seem to have a better range than that but they cost more and I couldn't find stickers anyway.

If you want to 'Id Tag' documents these are a simple and cheap way to do that.

Note the tag Ids all seem pretty consecutive within the batch I received, so if memory is very short your might be able to throw away some common bytes and still keeps Ids 'unique' within your batch.

"